Life on Campus
Independent Living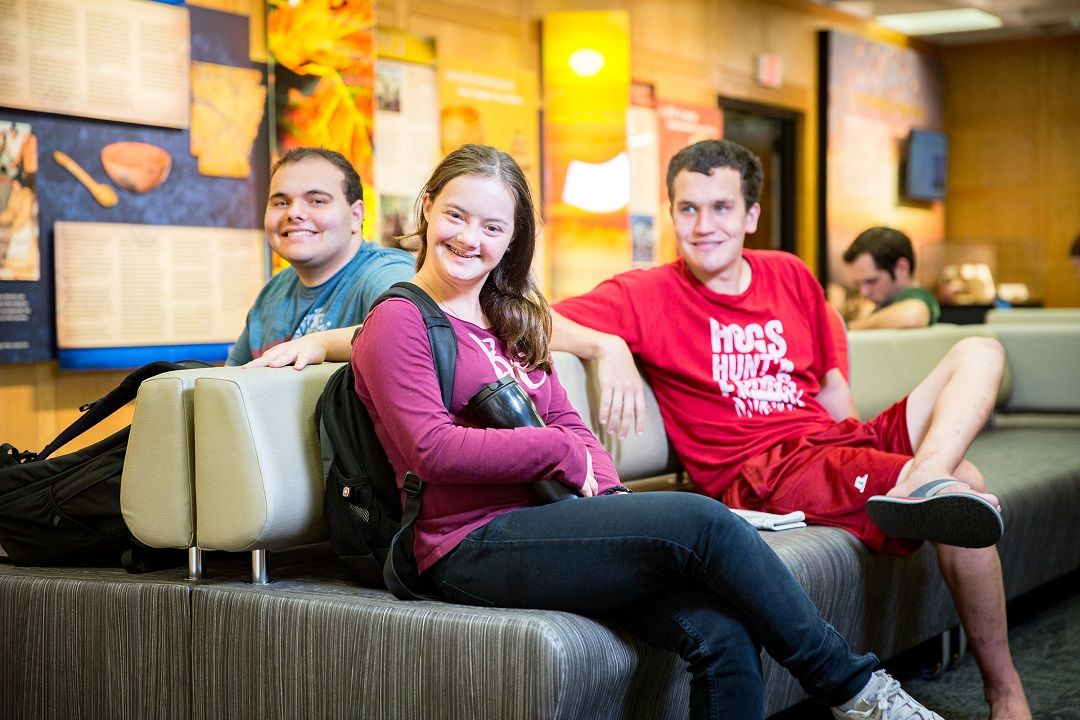 A key goal of the EMPOWER program is to improve independent living skills of participants. As a result, emphasis will be placed on independent living skills throughout the entire program. Students are encouraged to live in University Housing to facilitate the development and reinforcement of these skills. Students, however, are allowed to live off campus with family members if preferred.
All incoming EMPOWER freshmen are required to live in designated campus housing with mentor support. Accommodations for housing beyond the first year are made by EMPOWER staff through independent living evaluations. These EMPOWER students may be eligible for other housing options. These options will be available only for students who display a level of independence that will enable them to be successful in such settings.
Independent living skills will be taught in on-campus classes, through EMPOWER staff, and reinforced regularly.
Independent travel is a component of the program. Students are taught how to use the Razorback Transit system and other public transportation opportunities. Time management, organization, prioritization, money management and self-advocacy are all incorporated in courses and throughout the program.
Leisure Opportunities
The EMPOWER program is a fully inclusive university program for individuals with mild intellectual disabilities. Students in this program are considered full-time, University of Arkansas EMPOWER students. As a result, students will have access to most campus recreational and leisure opportunities. These include clubs, intramural sports, recreation centers, campus RSOs (Registered Student Organizations), Razorback athletic events, plays, movies, concerts, speakers and other programs available to university students.
The Offices and Programs section of the Division of Student Affairs website lists independent living services as well as leisure opportunities.
Health and Wellness
The health and wellness of all university students is a concern of the University of Arkansas. To ensure the health and wellness of EMPOWER students, they will have access to university health facilities, and personal fitness training and recreational facilities.
---
EMPOWER — Educate, Motivate, Prepare, Opportunity, Workplace Readiness, Employment, Responsibility